By Keri Bowers
Yesterday I posted Part 1 of Autism Films streaming on Netflix in the United States. In 2016, Netflix expanded into 130 different countries and are in every major country except China.
The following films are unavailable for live streaming in the United States, and are available on Netflix DVD rental only – http://dvd.netflix.com/ At the end of this blog is a list of many other films which may be worth a view. Please add your favorites (if they are not here) to the comments below.
Ben X (2007)
Harassed by bullies because of his mild autism, teen Ben (Greg Timmermans) finds refuge in an online computer game, which leads him to his virtual dream girl, Scarlite (Laura Verlinden). Together, the odd couple seeks revenge against Ben's tormentors. Director Nic Balthazar's beguiling mix of kitchen-sink drama and full-blown fantasy was Belgium's Oscar submission for Best Foreign Language Film.
Rain Man (1988)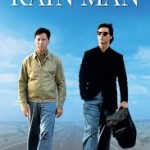 In this, the first commercially popular film about a man with autism, fast-talking yuppie Charlie Babbitt is forced to slow down when he embarks on a life-changing cross-country odyssey with the brother he never knew he had, an autistic savant named Raymond who's spent most of his life in an institution.
The Boy Who Could Fly (1986)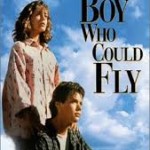 A gem, predating Rain Man, after Charlene's (Bonnie Bedelia) husband dies, moves with her two children, Milly (Lucy Deakins) and Louis (Fred Savage), to a new neighborhood. While they all struggle with the adjustment, Milly befriends Eric (Jay Underwood), an autistic boy who thinks he can fly. As Eric reaches out to Milly and her family with a genuine and open heart, she starts to believe that she will one day be able to fly with him — until he's taken away from her.
Fly Away (2011)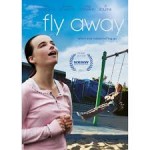 I am especially biased with this film, because I've known Emmy Award® winning director Janet Grillo (Autism: The Musical) for many years, and I adore her work. I enjoyed, very much, this compelling, endearing, poignant and sometimes humorous drama.
Single mother Jeanne is dedicated to her autistic teenage daughter, Mandy. As Mandy matures, the pressures of Jeanne's work compound, and her daughter's needs increase significantly. This leaves Jeanne to struggles with an-all-too-common decision parents must make: to place her daughter in a residential facility, or to figure out how to handle the mounting challenges and needs of a teenager with ever-growing needs. This film will deeply touch parents, carers and loved ones struggling with the present, and fearing for the futures of the children they love.
Autism: The Musical (2007)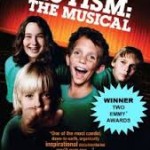 Once again, I run into bias – especially on this one. Elaine Hall, creator of The Miracle Project which is featured in this compelling film, is not just a colleague and collaborator who I've worked with on many projects, she is also someone I call friend. However, I did see this film months before we met in Ohio at a speaking gig. When we discovered we were both momma-bears making art and film in Los Angeles, we became fast allies and friends. With that, my opinion that Autism: The Musical is an autsome film is based on my viewing it before we met.
Filmed over a six-month period, this Emmy-nominated documentary captures the transformation of five autistic children as they develop and rehearse "The Miracle Project," an original musical about autism. Supported by their families and led by educator and coach Elaine Hall (whose son is in the production), the kids slowly develop social skills as they learn to work with one another. For some, the metamorphosis is nothing short of amazing.
Normal People Scare Me (2006)
*Note… The film "blurb" posted below was written/posted on Wikipedia by a person anonymous to us. To this day, we have no clue who wrote the in-depth piece for Wiki. The reviews below are pulled directly from Amazon customer reviews, and are unknown to us. I have no doubt we had some lesser reviews, but actually, I could not find any straight-away when doing a computer search for reviews of our film. NPSM received an 8.2 star ratings on IMBD, and 10 stars on Rotten Tomato We hope soon, you'll see our new film, Normal People Scare Me Too (2016) and review it for yourself.
AMAZON REVIEWS:
5.0 out of 5 stars Excellent insight into autism – By DT34 on July 10, 2011 "I liked this documentary. Taylor interviewed sixty five people ranging from pre teens to adults, who have varying degrees of autism. Questions ranged from how they felt having the disorder to hopes for the future. The subjects gave interesting insight and had a wide perspective. I liked their honesty about how they felt about having the disorder. I also got insight from how the parents felt about their autistic kids. Their perspectives were quite touching. The interviews were informative and entertaining. The only thing that bothered me a bit was outdated information. For example, When Taylor's child therapist was explaining the rates of autism she said it is 1 in 166 which was the rate at the time of the documentary; however according to the most recent CDC numbers (Center for disease control and prevention)the rates are now 1 in 110. If you are looking for a documentary that is entertaining and has good insight in to autism I highly recommend Normal People Scare Me.
5.0 out of 5 stars It's good – By olga on May 7, 2013 "Very good movie, help better to understand people with special needs. It's exactly what I expected. Normal People Scare Me. I recommended FOR EVERYONE TO WATCH."
5.0 out of 5 stars EXCELLENT – By R. Stanley on June 25, 2014 "Helps one understand much better. The people with Autistic children have enjoyed seeing this movie. It clears a lot up."

Other films about autism and other disabilities not binge-watched recently that you might want to check out include the films below (and if you want to write a review of a film we would love to hear from you! Check out our submission page).
Many of these are available on Netflix DVD which is available in the United States only at this time.
Adam
After Thomas
Autism Every Day
Autism Is a World
Bless the Child
Children of the Stars
Chocolate
Cries from the Heart
Dad's in Heaven with Nixon (See the Art of Autism review)
Dark Floors
Dear John
Extremely Loud and Incredibly Close
Horse Boy
Killer Diller
Life Animated
Loving Lamposts (see the Art of Autism review)
Marathon
Mary and Max
Mercury Rising
Miracle Run
Mozart and the Whale
My Name Is Khan
Recovered: Journeys Through the Autism Spectrum and Back
Temple Grandin: The Movie
The Black Balloon
The Wall (Le Mer)
The Story of Luke (see the Art of Autism's review)
Wretches and Jabberers (see The Art of Autism Review)
… And of course Normal People Scare Me Too due to be released next week may not be on Netflix for a year (you can stay tune for screenings in your area).
***

Keri Bowers is the co-founder of The Art of Autism, and owner of Normal Films. Along with her son, Taylor, she has created 4 documentary films, including Normal People Scare Me, The Sandwich Kid, ARTS, and Normal People Scare Me Too. Sharing a byline with autistic artists and advocates, Keri writes regular, feature articles for Autism Asperger's Digest Magazine. Her books include Mapping Transitions to Your Child's Future; Autism Movement Therapy; Waking Up the Brain (w/ Joanne Lara,) and Single Pregnancy, Single Parenting. Follow her on Twitter @autismfilms – Facebook – https://www.facebook.com/keri.bowers – and on Linkedin.
Related blog: Empowering books and videos to buy for gifts