Some opportunities The Art of Autism has come across for autistic people and their families.
The National Autism Association Give A Voice Program is giving away free IPADS to non-verbal autistic people. They have a limited amount of funding and each application will be reviewed for financial need. This program is designed for families who cannot attain communication devices through the school district or other means.
Squag.com is offering a free membership to children who participate in their social platform via The Art of Autism (with a code). See the details here.
The film Normal People Scare Me Too was released yesterday. Keri Bowers has an offer – The first person to get their copy will receive a gratis copy of Normal People Scare Me (2006) and the student film inspired by Taylor Park Cross, (2005) that started it all. The following 9 people to get your film will receive a gratis copy of the student film with your order. Go to www.normalfilms.com to order.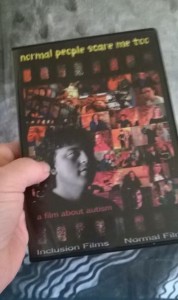 If you come across opportunities to help autistic people or their families, The Art of Autism wants to know about it. Please feel free to post here or on our Facebook page.