By Debra Muzikar
In the past Art of Autism blogs have focused on the importance of autistic people participating in the research process. Autistic people have a unique and relevant viewpoint that until recently has been ignored. This morning I received an email requesting input from autistic people for a research study. The researcher herself is autistic. Imari Nicoloff is a Ed.D Counseling/Psychology student at Argosy University in California. She is researching the transition process because she is concerned about the underemployment of autistic people in the work force. Imari was diagnosed at age 31. She never had a transition plan or an IEP.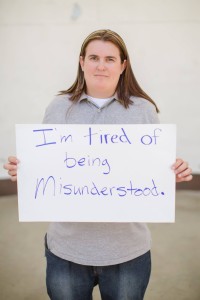 The goal of her research is to determine whether or not adults on the autism spectrum who have transition plans have lower levels of anxiety and depression. She noticed there was a lot of research data on children on the autism spectrum, however there was only a small amount of research on autistic adults. She designed her research study in order to try and change this trend and provide parents/caregivers, friends, autistic people, educators, psychologists and physicians with more information directly from adults on the spectrum.
She asked me to share a survey she would like autistic young adults to complete so she can have a representative sampling to make her research meaningful. The survey should take less than thirty minutes to complete. This is your chance to be part of the process and to help someone as well!
The target population for this research is 18 – 25 year olds who have completed high school (don't have to be a graduate but must read at a sixth grade level). Responses are confidential and will only be used for this study. The deadline to complete the questionnaire is June 17, 2015.
Follow this link to respond.
I recently wrote another blog about research from Ann Kirby who researched autistic children about sensory experiences.
"First-person perspectives of children with autism spectrum disorder are rarely included in research, yet their voices may help more clearly illuminate their needs," researcher Anne Kirby wrote.
This goes the same for adults. Please take 30 minutes out of your day to help Imari. If you have any questions her phone number is (760) 851-5166