In Kenya, children with any form of differences are extremely stigmatized and commonly the mom and child are forced to leave the village. There are no safety nets and less compassion.
The City Primary School's Special Unit is a rare pocket of awareness and understanding, started by the mother of a child on the spectrum.
Harambee Arts has been leading art groups with these special children for 6 years.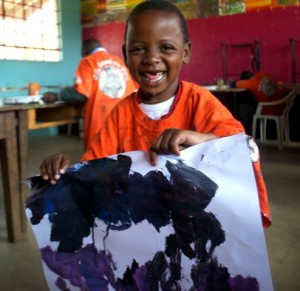 Harambee Arts is committed to building a large monument in Nairobi in honor of children with differences all over the world. The monument will be built from recycled materials and trash with the help of the children from the City Primary School. It will be a place where people can come and be educated about the beauty of children with differences. The walls will include photos of children with differences from all over the world.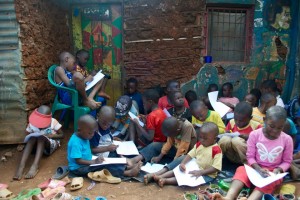 The founder of Harambee Arts, Gloria Simoneaux is collecting photos of children, and young adults and would appreciate your participation.
Gloria is working with an artist who builds large structures out of recycled objects (American).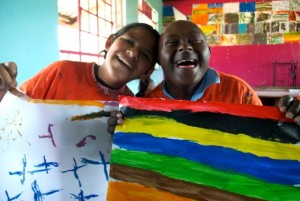 "I have an interested donor and the National Museum of Nairobi is interested in having the structure built on the museum grounds. I am already receiving photos from people who are so happy to have their child be a part of something so big and global," Gloria says.
The children from City Primary School will be involved with the building of the monument.
Please send all photos (and short messages) to: gloria@harambeearts.org.