This holiday season think about supporting autistic entrepreneurs. November is National Entrepreneur's Month.
By Debra Muzikar
The Art of Autism encourages people during the holiday season to buy gifts made by autistic entrepreneurs. I had the opportunity to ask Carlos, who is a 12-year old who resides in Florida, about his unique Lego jewelry. He has a business call "Brick Jewelry by Carlos." Today Carlos is offering a "Black Friday" deal $1 off of all his jewelry."
Black Friday Deals!!! $1 off everything!!!! Message me and let me know which pieces you would like 🍁🍗😊

Posted by Brick Jewelry By Carlos on Friday, November 24, 2017
What gave you the idea of Lego jewelry?
Well I've always loved creating things with Legos but 3 years ago my mom showed me a picture of some Lego earnings and that sparked my creativity to start creating my own original Lego Jewelry pieces.

Do you have a passion for Legos?
Yes, I've been playing with Legos for as long as I can remember! Currently I like building expert level Lego sets, creating my own original sets and of course making Lego jewelry.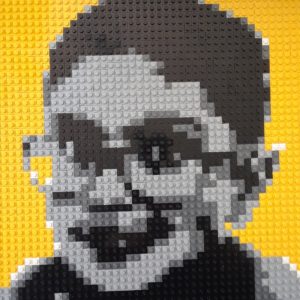 How would people purchase yourLego jewelry?
People can visit my Facebook page: Brick Jewelry by Carlos and message me with their orders. Sometimes I will post new pieces that I've made but most of my orders are one of kind pieces. I try to make each piece unique and one of a kind. I usually don't like to make a design more than once.
How much does each piece cost? And how long does it take to create a piece?
Most necklaces are $6, rings are $3, bracelets are $5 and earnings are $$6. It usually takes me about 10 minutes to create one of my pieces.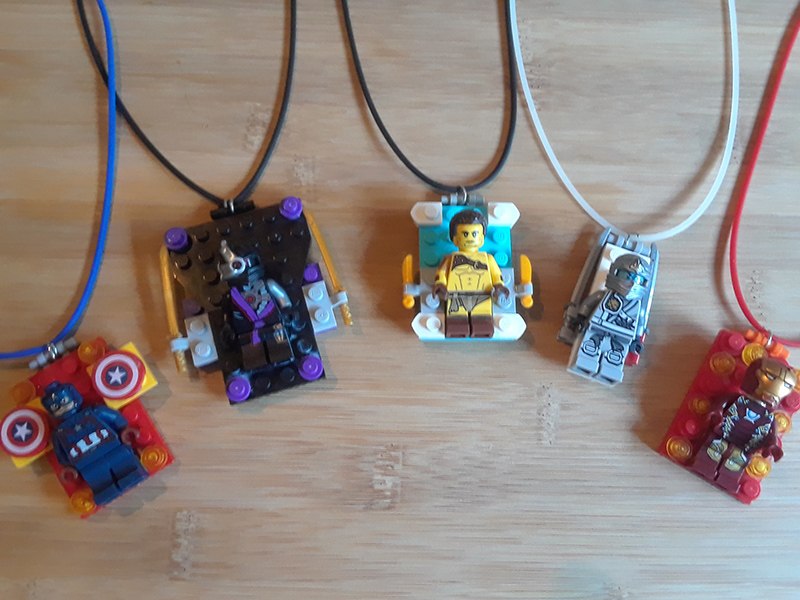 Can you tell me a little about your autism? How old were you when you were diagnosed? What are your challenges and strengths?
I'm what you would consider high functioning autistic but I'm a true believer in that every autistic child is unique and we all have a very special talents to share with world. I was diagnosed when I was 2 years old and immediately started all sorts of therapies like OT, PT, ABA, Speech, etc. I think all of those therapies really helped. Sometimes I find that social interactions can be difficult or starting a conversation with someone (unless they talking about Legos). My Lego jewelry business is really helping me talk to others and maintain good eye contact while speaking to my costumers. Also, the usual autistic sensory related things are difficult like shirt tags, the texture of button down shirts, haircuts and things like that. My strengths are that I'm very creative, I love to read and I'm very compassionate.
What are your plans for the future?
I would love to continue expanding my business, being on the Ellen Show one day would be really cool and when I become an adult I would love to work as a Lego designer. Also, I would love to inspire kids and adults with autism to show them that they can do anything they want as long as they put their mind to it. There is no limit to our potential and talents!!!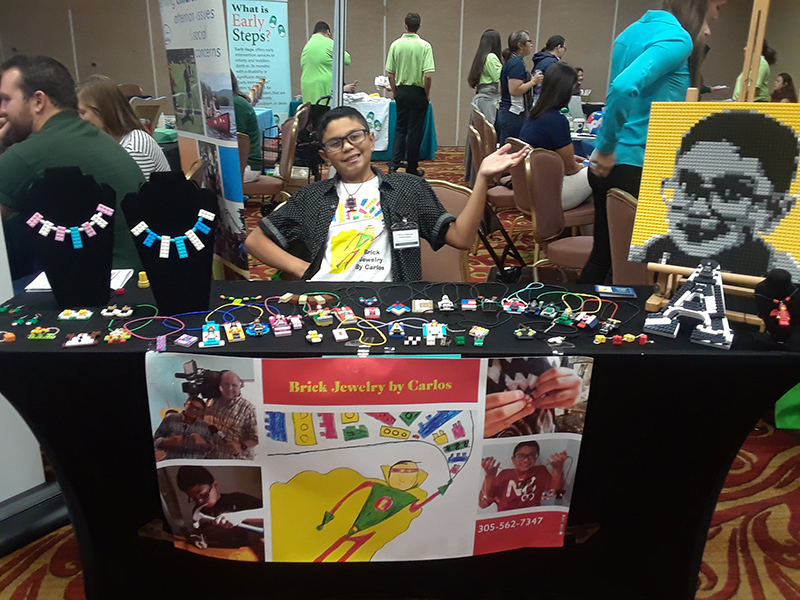 ***
Are you an entrepreneur and have a unique business you'd like to share? The Art of Autism would love to hear from you. Email theartofautism @ gmail.com.